Looking for Web Design, Web Development, Cloud Hosting, or Digital Marketing Experts?
Website Optimization Services
We provide comprehensive Website Optimization Services and testing for existing websites, with the aim of eliminating technical SEO errors and reducing load times to less than one second. By achieving these two key goals, our clients are able to maximize their organic rankings on Google and Bing.

At "Internet Solutions", we are passionate about leveraging the power of the Internet to solve complex business problems, uncover new opportunities, and foster business growth. Our commitment to developing innovative Internet solutions for our clients drives us to continuously strive for excellence.


We love giving you options


AirDesignerCMS
We offer a premium, hosted CMS that is built with mobile-first technology, providing industry-leading speed and security.

WordPress
We build custom themes, child themes, plugins, and custom post types, as well as design and develop websites on the WordPress Platform.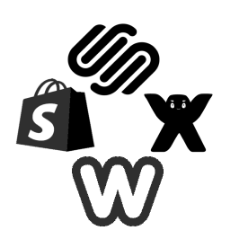 Other CMS Options

We have the expertise to ensure the success of your project on any other CMS you prefer.
Service Area
In person, free consultations are available in these cites and surrounding areas:
Amlin, Ohio
Beavercreek, Ohio
Bellefontaine, Ohio
Columbus, Ohio
Dublin, Ohio
Enon, Ohio
Fairborn, Ohio
Hilliard, Ohio
Huber Heights, Ohio
London, Ohio
Marysville, Ohio
Mechanicsburg, Ohio
Powell, Ohio
Springfield, Ohio
Urbana, Ohio
Vandalia, Ohio
Xenia, Ohio
Yellow Springs, Ohio
We also work remotely for any client in the United States.
Contact Us
Reach out, and let's get this relationship started...
on your terms. Schedule a one-hour call so we can talk about what you your needs are.
Click to Chat